NOTE: Newer studies indicate that not a single traceable case has been linked back to any child under 10. ..... this was written via the information that I had available in March 2020. Now two months later, as more and more numbers are becoming available .... I've wondered if I should remove it ... but no .... it serves as a mark in time. Caution was advised. Caution was wise .. but some used the cry of caution to grab power, rewrite laws, and make themselves secure and rich at the expense of many. Time will tell. Time will tell.
why the virus information is deceptive and why you should care ...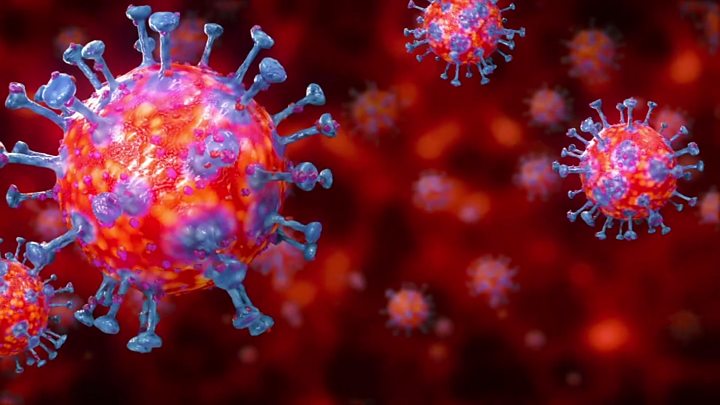 It is true that the recovery rate is high. It is true that most children show few if any symptoms. Most healthy people will show few symptoms, and feel like they have a cold, allergies, or a touch of the flu. Most people will never know that they even had it. In fact, in large populations, it appears as if around 10% will catch it and of those 10% will need extreme hospital care. Overall, there have been deadlier viruses in the past.
The thing is ... nobody in the world had ever had this .... nobody. We've not seen this level of "nobody" since the bubonic plague came to Europe from ship rats that carried fleas that carried a microbe that until then .. supposedly only lived in one mountain area in China. Totally harmless to that population.
But you see ....
... if you are the first person infected, you potentially could infect up to 90% of those you come in direct contact with (if you are the first person to spread it) unless they are already infected ... which is why the "infection rate" appears low. In the law of averages though, the infection rate is quite high. Each of those people have a 50% chance of being "benign" cases ..about 30% chance of being very sick, but don't need major medical care, and a 20% chance of needed medical intervention of some degree - many cases attack the lungs to create a severe pneumonia symptom that breaks down lung tissue into (according to the article I read) a honeycomb of burst cells. ....... ALL of them will become carriers infecting many of those they come in contact with. Since *nobody* (there is a theory that this virus has been around for much longer) had this virus before Jan 1, 2020*estimate, it is unlikely that it will pass you by. Although there have been a few families that one member never tested positive.
Children are the worst carriers. around 75% of the kids have mild or no symptoms. They touch everything, they don't cover their mouths when the cough or sneeze, and they tend to stick fingers in noses, mouths, and eyes. So a child can just "feel off" and infect dozens of others on an outing. Surfaces touched can share the virus for up to 4 days (plastics).
Still, MOST of these figures are smushed together from the extremes of articles that I've read, some translated from the Chinese articles that my "moms" post on WeChat. These figures could be high .. or low. Even if only 5% of the cases are problematic, could the 2 local hospitals in my town handle even 1% of the population needing to be on the big ventilators at the same time? Most nursing homes don't have this kind of equipment for intensive care.
You can be contagious for up to 5 days before you show any symptoms. Like most viruses, once you touch it, you can spread it until you wash very well, then there is an incubation period and at some point you become contagious before you realize that you are spreading a serious illness. You can be contagious and never run a fever. Of course, hygiene has improved so much since the last pandemic. We have it available .. we just have to actually use it!
Let's look at just ONE theoretical case.
So here is 5 year old Johnny. Mom doesn't want to be cooped up with her little bundle of energy. Mom doesn't know it, but he has picked up the virus from a park water fountain last week and is a carrier, she shrugs his cough off as normal spring allergies and gives him an allergy tablet. First, they head to the indoor playground and play for an hour. Twenty other kids are there. The play area is mostly plastics, and small, they line up to slide down the slide, climb the blocks, and play the giant board games along the walls. Johnny touches everything, including many hugs to the other kids, as he is a friendly boy. They are all exposed by the time they leave because these kids are touching eyes and putting hands in their mouths after climbing the same slide and climbing wall a dozen times. (A few diligent moms will have been watching and cleaning, the cleaning will prevent actual infection - but most will wait until they arrive home, feeding kids snacks in the cars with the unwashed hands.) Next Johnny's Mom heads to the store to buy groceries. He doesn't want to stay in the cart and manages to touch enough surfaces that he will pass on the germs to another 20 people when they touch these same surfaces over the next 36 hours.
One child, 40 new potential cases, more than half of those are other kids. He was the first one in this little town to pick up the virus. His mom had no idea that a homeless man from an infected area many states away had stopped at their park and had a drink and a cough hours before she had taken Johnny to the park one cold but sunny day the week before. One contact.
Several moms were careful and cleaned or put sanitizer on the kids hands which does slow the spread of the virus, but it isn't long before most of those kids have exposed siblings, parents, and other friends and family in random moments that they let down their guard, after all, they are sure they haven't been around anyone who had the virus - a baby puts fingers in a siblings mouth, sneezes during supper, and wants picked up a dozen times a day.
Because the infection transference is so high, by the end of the week, Johnny has managed to expose 100 people as Mom takes him to stores and parks and play dates to "burn energy". Johnny never really feels sick. Mom eventually thinks she has a severe cold but is never tested for the virus. She will be uncounted and so will Johnny. Most of those exposed will catch the virus and begin spreading it.
More problematic will be the weekend to Grandma and Grandpa's house. Both grandparents will become severely ill and wonder where they managed to catch it.
Of those 100, half will be spreading the virus because they are showing few if any symptoms. (We know that the chicken pox is only contagious just before the spots and during the spots eruptions. ..... One of the questions is ... how long is a person contagious and when can they start spreading it? ..... The answer is, "day of" until the hands, clothing, and exposed body parts are washed with soap. Then for a few days they are ok, some doctors are saying a person can spread this for a whole week before showing any symptom at all, while others say, they are not contagious until there is a fever. They are still learning - we are all guinea pigs. 14 days ... maybe 21.) So back to those 100. There will be at least 20 that get pretty sick. They probably will go see a doctor and even get a test run (5 days to get a result in the USA because the tests have to be mailed to a lab and then mailed back). So half will never know they had it or were spreading it. .... Of 30 that were sick, about 20 will be able to weather the virus with normal "drinking, sleeping, isolation" regime. At least 10 will end up in the hospital, and at least 5 of those will fight for their lives. Those who survive will probably have permanent lung damage.
Those are simple numbers. But this virus is on an "e" curve and is not linear. By the end of week 2, Johnny will have exposed an additional 20 people, and exposed most of those he has contact with in a week several additional times. But now those he infected are beginning to spread the virus as well. By the end of week 3, Johnny's trips into the still active public will have spread to over 500 from those he exposed and infected, he is no longer spreading it, but those he infected are. That 500 will continue to infect others. By week 5, over 2,000 people could have contracted the disease from Johnny's trips out, including many who have now taken it to other cities and neighborhoods. The thing with "e" curves, for everyone that remains out of the equation, fewer people are affected and the less extreme the slope.
This is why the virus appears to be controlled and not a problem for the first 2 weeks. Laugh, joke, "yeah right, I've got a vaccine for that in my fridge, give it to my cows" ... but it's a completely different corona virus. Week 3 will see a jump in cases and people will begin shifting from foot to foot with unease, laughing and secretly worried. Week 4. Hospitals become increasingly unable to keep up. Week 5, they could be choosing who dies here. You can be sure, they did in Wuhan and Italy as well, and every other affected area.
What about the uncounted? The very poor, unable to get to medical help, places where there are no fancy equipment to assist breathing? That could mean up to 25% of the population could die. Take Africa .. poor health and poor living conditions already, or the homeless population.
Remember when smallpox hit the Indian nations? Whole tribes were decimated within weeks. We keep comparing this to the flu because it acts like a flu. Try comparing it to something that was as easily spread when introduced to a new population ... like the smallpox or medieval plagues.
Wuhan/China waited weeks before admitting they had a problem. By shutting down the entire nation, even during a critical vacation and revenue time of the year, here they are 5 weeks later and most of the cities and population has been spared (or that is what they are reporting), even in Wuhan. Numbers are probably much higher than reported, as China has a sub culture of "non-citizens" that are born illegally... those will not be counted and are at the highest risk of death. They would not have been tested and they will not be given medical care. They simply do not exist.
Let's bring this home ... how many people do you know that is high risk? What will you be willing to do to keep them safe? Song has asthma, anyone with breathing issues like asthma and allergies. My dad is taking cancer treatments, anyone in any form of cancer treatments. Anyone over 60. Anyone in the medical field. Anyone who tends to "catch everything". People with sensory issues. Anyone with gut health issues. Anyone who just had surgery. New babies. ... and so many others. Overweight, heart problems, diabetic... in general, if you are in poor health, the outcomes are worse.
My students and their parents say this to me.
1. Stay home. Do not be tempted to go out at all.
2. Drink warm water (they boil all of their water) and wash your hands a lot.
3. Exercise and eat healthy foods.
4. If you have a cough or sneeze, use a facemask. Do not go anywhere. Stay alone in the house.
5. Only one person leaves the house. Only to buy food and things you need. Cover yourself and wash well when you come home. Do not touch anyone or anything. Come home quickly.
6. Teacher? Where is your facemask? You MUST wear one!
Several teachers have students mailing them "good" facemasks to keep their teacher safe. Most are "stuck" in the mail.
Isolation seems to be a critical factor in controlling the virus spread (isn't this ALWAYS TRUE!) (My kids always get sick right after they go to SS or other group events). Frequent and thorough hand washing helps a LOT (SHOULDN'T WE BE DOING THIS ANYWAY?).
Many people who work medical or vital services have not been allowed to return home in China. They have beds with plastic sheeting between. No two beds can be occupied at the same time. What you need, the government will bring to you.
There are very few restrictions in the country. Many of the children were sent, or left in the country at the beginning of the outbreak.
I'm heading to bed.
It is sobering. But God is in control.
Don't fear it ... but do as the Bible says ... Do unto others as you would have them do unto you. Be part of the solution, not part of the problem. Just stay home unless you have no other choice. Set up video networks to talk to friends, attend get togethers, etc. When people begin to have family and friends - people they love - with this ... THEN they will care.